4 Minute Read:
Have you reached your 40s and want to know the best way to maintain a youthful appearance?
After 40, the aging process seems to speed up for many, especially when they have neglected skin and soft tissue health in the past.
Thankfully, with today's advanced skin care and aesthetic treatments, many troublesome signs of aging can be reversed or significantly reduced.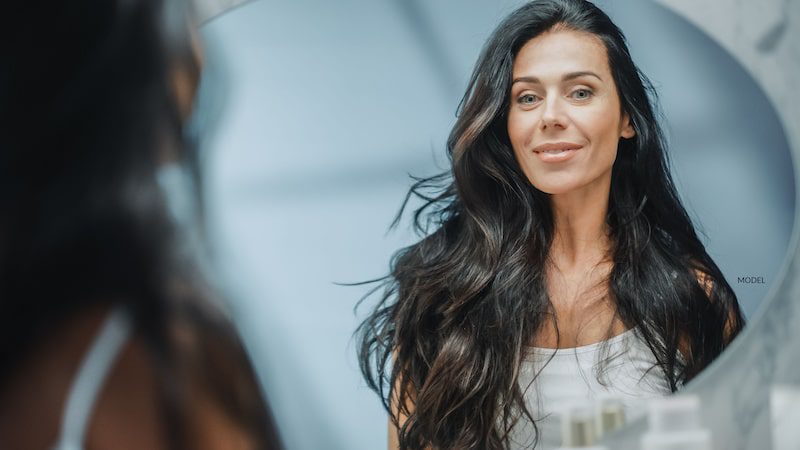 BOTOX® Cosmetic
Now is the time when many of us find expression lines forming on our face and neck. BOTOX® Cosmetic is an excellent option to treat dynamic lines that develop due to repetitive muscle contractions.
Some of these include:
Forehead lines – Horizontal lines on the forehead seem to show up out of the blue one day, much to our dismay.
Frown lines – These lines form between the brows and can be caused by things as simple as concentrating.
Crow's feet – In our 30s and 40s, we often develop fine lines that radiate at the outer corners of our eyes.
Neck muscle bands – Our necks are often neglected when moisturizing and can age more quickly than the rest of our face. While BOTOX® Cosmetic cannot treat loose skin on the neck, it can help to reduce the lines or bands that form around it.
BOTOX® Cosmetic is an injectable neuromodulator that prevents these muscle contractions and helps smooth the lines they've created.
This treatment does not work on static lines, which are often caused by genetics, sun damage, and time. However, BOTOX® Cosmetic can be combined with dermal fillers, laser treatments, and microneedling for a more comprehensive approach.
BOTOX® Cosmetic can last up to six months when used regularly. However, it's not uncommon for first-time users to find it only lasts two to four months.
Other Cosmetic Injectables
To treat static wrinkles, injectable dermal fillers do a great job filling in these lines. They come in a wide variety of thicknesses to treat both superficial and deep set wrinkles while being versatile enough to restore lost facial volume.
Some of them can even be used to plump lips and rejuvenate tired-looking hands. The most popular cosmetic injectables are as follows: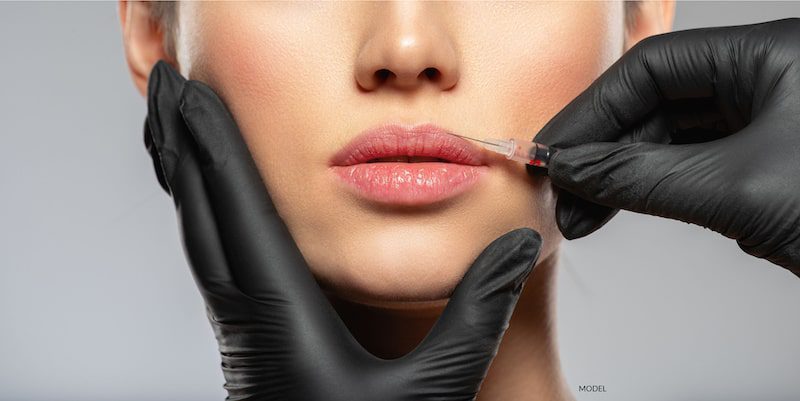 JUVÉDERM® Ultra
JUVÉDERM® Ultra XC
JUVÉDERM® VOLUMA™ XC
JUVÉDERM® VOLLURE™ XC
Restylane®
Restylane-L®
RADIESSE®
Sculptra® Aesthetic
BELOTERO BALANCE®
Most of these dermal fillers are made from hyaluronic acid, with the exception of:
Radiesse® – made of microspheres composed of calcium hydroxylapatite
Sculptra® Aesthetic – contains an alpha hydroxy acid, poly-L-lactic acid, or PLLA
All these products are safe and FDA-approved. Injectables like BOTOX® Cosmetic and dermal fillers can be used together to treat multiple areas of the face for what many call a non-surgical facelift.
While the results will be dramatic, they will be temporary and not last nearly as long as traditional facelift surgery which can last for up to 15 years. However, your 40s may be too young for a surgical facelift procedure, and other advanced treatments can make you look younger and produce long-lasting results.
Laser Skin Resurfacing
Skin texture issues, discoloration, and acne scarring can be treated with the latest cosmetic laser technology.
Fractional resurfacing – This is used to treat wrinkles, acne scars, skin tone, and texture by stimulating collagen production.
Cool peel – A different energy application wi used with the CO2 laser is used when a lighter rejuvenation is needed.The recovery from this is a couple of days of skin reaction that is comparable to the look of a sunburn. A planned series produces a significant improvement in skin tone and texture.
Minimally Invasive Facelifts
There are two effective procedures that are less invasive than a conventional facelift.
Silhouette InstaLift® – This treatment involves using sutures to lift sagging skin and recontour the face. The procedure can be done in as little as 45 minutes with local anesthesia and can last up to three years.
Endotine® Lift – While facelift procedures only address the mid to lower portion of the face and neck, the Endotine® Lift targets the eyes and brows. Less invasive than traditional eyelid surgery, you can expect this lift to last around seven years. A different design of Endotine implant can provide a midface lift.
Eyelid and Eyebrow Surgery
Earliest aging changes are often detected around the eyes. The skin is thinner, and muscles of expression often encourage brow descent, and ingrain notable creases. For those desiring a fresher, more alert appearance and who notice premature aging around the eyes, eyelid surgery can be very gratifying.
Anti-Aging Treatments in Santa Monica, CA
If you are in your forties and feel the time is right to fight back against the cosmetic signs of aging, call Dr. David Butler today! You can also fill out the online contact form below.
Dr. Butler is a board-certified plastic surgeon in Santa Monica, California, who is dedicated to providing a wide range of cosmetic treatments for men and women in their forties or at any age.