Muscle Relaxants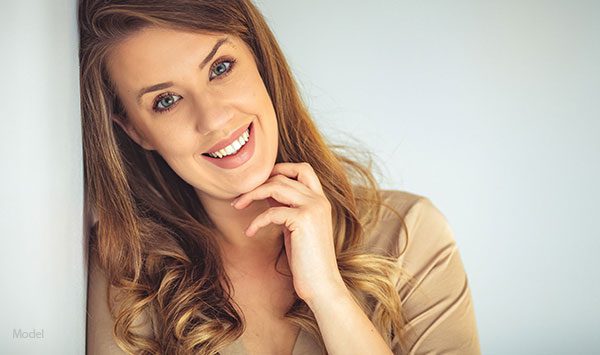 Muscle relaxants are one of the most powerful methods for treating wrinkles in the forehead. The forehead only has one muscle that encapsulates the whole eyebrow and forehead area; this is called the frontalis muscle. Excessive use or overuse of this muscle is usually the sole cause of wrinkle formation. By tempering the activity in this area with muscle relaxants, patients can enjoy more natural and youthful-looking facial expressions. While BOTOX® Cosmetic is one of the most commonly used muscle relaxation products, Dysport® and XEOMIN® offer patients more options for alleviating the same issues. These products temporarily weaken the muscles in the face, treating dynamic wrinkles that stay after your expression has gone.
Muscle relaxants also offer patients the opportunity to correct more areas than just the forehead, including frown lines, crow's feet, and the downturning of the mouth.
Dr. Butler offers the following muscle relaxants:
BOTOX® Cosmetic: Starts working in one week and takes full effect at two weeks.  BOTOX® Cosmetic is typically not diluted. This allows normal diffusion for small areas or female foreheads.
Dysport®: Starts working in five days and takes full effect at 10 days. Dysport® is typically diluted to offer flexibility in application. This offers wider diffusion for larger areas or male foreheads.
XEOMIN®: Delivers products to the forehead without any protein additives. This creates less risk of developing antibodies that work against the chemical compound responsible for muscle relaxation.
Dermal Fillers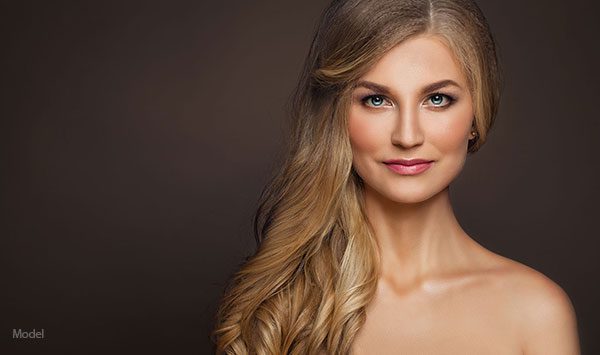 Dermal fillers offer promising solutions to signs of aging and are a trusted alternative to facelift surgery for patients who are not ready for surgery. From filling in fine lines to adding volume to sunken areas, dermal fillers offer patients a variety of options to enhance and rejuvenate the contours and overall youthfulness of the face.
Dermal fillers can be applied in various parts of the face. For example, some patients may require contours in the cheeks, while others may simply want more pronounced plumpness in the lips. The results of dermal fillers can be seen almost immediately, empowering patients to find confidence and fulfillment in their self-image without the long recovery times required of facelift surgery and other invasive procedures. Typically, dermal fillers are composed of natural compounds found in the body, allowing them to stimulate collagen production before breaking down safely.
Fillers can also be used in conjunction with cosmetic surgery to add fine touches to issues that surgery is not meant to treat.
Dr. Butler offers the following dermal fillers:
JUVÉDERM® (JUVÉDERM® Ultra and XC , VOLUMA® XC, VOLLURE® XC, VOLBELLA® XC):
The JUVÉDERM® family of products are especially suitable for providing volume in areas that are hollow or have a sunken appearance. JUVÉDERM® products can also fill in wrinkles or correct areas with thinning skin, targeting moderate to severe facial folds and wrinkles, such as smile lines, marionette lines, and vertical lip lines. JUVÉDERM VOLUMA® XC is known to provide some of the longest-lasting results of any filler, with effects lasting almost two years.
Restylane® (Restylane® and Restylane® L):
A smoother formula designed to enhance the lips and mouth area, Restylane® products are more specialized in their texture and smoothness in comparison to other hyaluronic acid (HA) formulas.
Sculptra® Aesthetic:
Sculptra® Aesthetic can enhance the definition of facial contours and smooth out wrinkles found around a patient's smile and chin. Marionette lines are also a common target for Sculptra® Aesthetic.
RADIESSE®:
Made of calcium hydroxylapatite, RADIESSE® is used to stimulate collagen growth and treat deep lines around the face, such as nasolabial folds. This product is also designed to improve the overall appearance of the face.
Platelet-Rich-Plasma (PRP)
Platelet-rich-plasma (PRP) is a groundbreaking regenerative therapy that uses a sample of a patient's own blood to provide natural, safe, and biologically compatible treatments to different areas of the face. By successfully imploring the use of bioactive proteins, PRP injections stimulate growth factors in the targeted area for smoother, brighter, and firmer skin. PRP is also known to promote blood circulation and collagen growth, helping to restore youth to the skin.
KYBELLA®
Certain deposits of fat, such as those found in the submental area (under the chin), tend to be resistant to exercise and diet. KYBELLA® is an essential option for anyone who wishes to rid their chin of the dreaded "double chin" or "turkey neck" appearance. As the first double-chin injectable treatment, KYBELLA® helps both men and women break down the fat cells in the chin area to create a leaner neck contour. A second treatment may be required for more dramatic effect; however, this change in fullness is permanent. It is not designed to tighten loose or crepey skin.
KYBELLA® can non-surgically contribute to increased happiness with the appearance of the treated area.
Stem Cell Therapy
Stem cell therapy, also known as a stem cell facelift, is not a facelift in the traditional sense. Stem cell therapy for rejuvenating the face is referencing the aesthetic prowess of stem cell facials when referring to the word "facelift." Stem cells are naturally occurring, specialized cells that self-renew and have the unique ability to transform themselves into specialized cell types—no matter where they're injected into the body. Stem cells (undifferentiated cells) are biological "fountains of youth" with the potential of catalyzing new cells when injected into the skin. Potent growth factors are released by the stem cell injection, which enhance tissue healing and stimulate the growth of new blood vessels. When injected into the face, this reverses the signs of aging and improves skin quality, pigment, and texture while adding a healthy glow to the overall surface of the face.
Stem cell therapy is also known as a stem cell fat transfer. This is because the stem cells, in addition to fat, are harvested from your body's fat stores. The stem cells are usually taken from the abdomen, thighs, or hips by using a specialized liposuction technique. A centrifuge then purifies the fat by spinning it until the stem cells are separated from impure byproducts of the harvested fat. This process allows for a clean and purified concentration of stem cells. The concentrated cells are then injected into the targeted area of the face, adding volume to sunken areas of the face.