With the help of rhinoplasty (nose surgery), patients can enjoy artful and beautifying enhancements to the appearance of their nose. Dr. David Butler is a board-certified facial plastic surgeon who works with patients to create a personalized treatment plan that can reshape, reduce, or redefine the nose depending on their needs. Rhinoplasty (sometimes referred to as a "nose job") is also employed to correct the function of the nose. Whether your needs are cosmetic or reconstructive, nose surgery is a transformative procedure that can provide life-changing results.
What Can Rhinoplasty Achieve?
Balanced Nose Shape and Size
The shape and size of the nose can naturally develop disproportionately with your other facial features. Rhinoplasty can restore facial balance by increasing or decreasing your nose size and shape based on your needs.
Enhanced Nasal Tip and Bridge
A bulbous, hooked, or drooping nasal tip can detract from your natural beauty. An overly pronounced or depressed nasal bridge can also take away from your attractive appearance. Nose surgery can create a refined and elegant nasal tip and bridge.
Improved Nasal Airway
A deviated septum, enlarged turbinates, or weakly supported nasal side walls can impair proper airflow and functional breathing. Reconstructive rhinoplasty can improve the function of the nasal airway by straightening the septum, thinning bulky tissues, or internally expanding the nasal valves.
How Is the
Rhinoplasty Procedure
Done?
Should I Have Open or Closed Rhinoplasty?
Nose surgery can be performed with either an "open" or "closed" incision technique.
Open Rhinoplasty
Open nasal surgery involves making a tiny external incision under the nasal tip between the nostrils. The nasal skin is then lifted upward to expose the underlying structure of the nose. Once healed, the incision is essentially invisible.
Open nose surgery allows for:
Greater visibility of the nose structure, giving a surgeon more control during detailed nasal adjustments
Precise placement of grafting tissues in revisional surgery
Pinpoint control of blood vessels to reduce bruising and swelling
Closed Rhinoplasty
The closed rhinoplasty technique involves making an internal incision within the nasal cavity. Adjustments to the structure of the nose are made within the nostrils.
Closed nose surgery allows for:
Discreet and minor corrections to the nose
Possibly softer nasal tip
Incision absence
Reshaping the Structure of the Nose
No matter which incision technique is right for you, the primary method for altering the structure of the nose is manipulating the cartilage and bone structure. This can include removing bone or cartilage to reduce the size of the nose or repositioning cartilage to alter the shape of the nose.
Adding cartilage can improve the overall structure of the nose for increased definition and greater height. The addition of cartilage to the nose is done through cartilage grafts. Cartilage grafts involve using small amounts of cartilage from the nasal interior, ear, or rib.
Sutures and Incisions
After all your corrections are completed, the final step of your rhinoplasty is to redrape the nasal skin and tissue over the internal structures and close the incisions with absorbable sutures.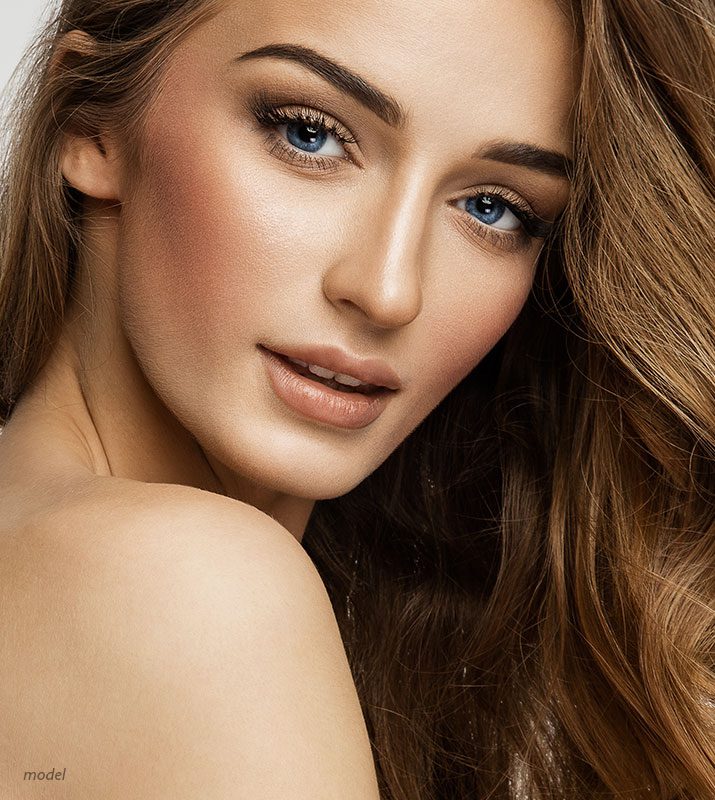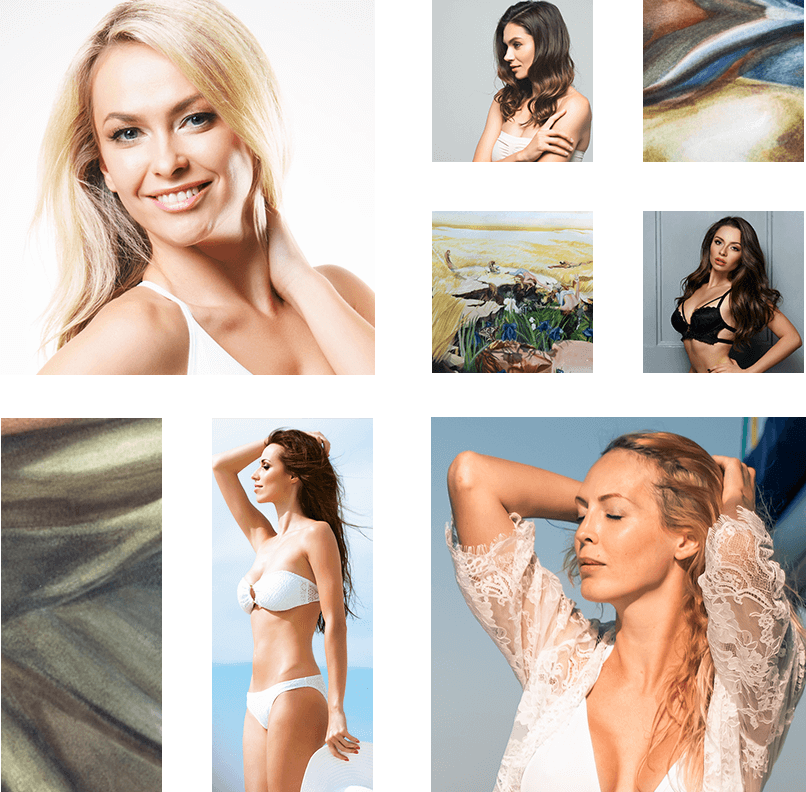 Correcting Nasal Obstructions
Are Rhinoplasty and Septoplasty the Same Thing?
The septoplasty procedure, also known as deviated septum surgery, is a form of reconstructive rhinoplasty, meaning it restores the function of the nose. A deviated septum can produce a nasal obstruction that impedes airflow and causes breathing issues. A displaced septum can often be straightened as a standalone procedure using the "closed" technique, or it can be done at the same time cosmetic rhinoplasty is performed. Some complex septal deviations, though, require "open rhinoplasty" for proper correction. 
In some cases, septoplasty can help with snoring.
Turbinate Reduction
Turbinate reduction is a procedure for turbinate hypertrophy (abnormal swelling of the internal tissues of the nose). These fins, which swell and shrink to regulate breathing, can develop to an abnormal size and shape, producing obstruction, or they may remain swollen despite allergy management. Turbinates can be made smaller by surgical trimming, or they can be reduced with radiofrequency treatments to improve airflow. This is often done at the time of rhinoplasty surgery.
Nasal Valve Surgery
When the support for the side walls of the nose is impaired (as with prior trauma, surgery, or scarring), support may be needed to prevent obstructive collapse when one breathes in. Nasal valve surgery is commonly done during rhinoplasty.
Can Rhinoplasty Be Combined With Other Procedures?
There are many advantages for patients who wish to combine their rhinoplasty with another facial plastic surgery. Patients can save time by combining the recovery of all of their surgeries into one healing process. Patients can also save money by only paying the fees for the operating room and anesthesia once rather than a second and third time for subsequent procedures.
Dr. Butler often combines several facial plastic surgeries to provide more comprehensive results and harmonious corrections.
Some of the most common facial plastic surgeries combined with nose surgery are:
What Can I Expect for My Rhinoplasty Recovery?
After completing your rhinoplasty procedure, the nose will be carefully protected with bandages, dressings, and/or nasal stents. Dr. Butler will provide detailed instructions on activities to avoid and how to properly care for your incision sites. He will examine your healing throughout the recovery process and suggest when it is safe to return to work and demanding physical activities.
How Long Does It Take for Swelling to Go Down After Rhinoplasty?
Nose surgery commonly causes bruising and swelling to develop. Most of this will resolve within two weeks.
Are Rhinoplasty Results Permanent?
Rhinoplasty results may take up to a year to become fully visible and refined as the body gradually adjusts. Patients can expect their rhinoplasty results to last for a lifetime and be relatively permanent. A healthy lifestyle and protection against the sun can slow any natural changes to the nose caused by aging. Patients should also avoid nose injury to ensure their rhinoplasty results remain the same.
Will Nose Surgery Leave Scars?
The type of rhinoplasty incision method you receive will determine the nature of your scar development. If your nose surgery requires a cartilage graft, you will also develop a scar at the donor site.
All scars cause discoloration. However, most scars will fade and become difficult to notice as you heal and avoid sun exposure.
Is Rhinoplasty Painful?
Local or general anesthesia is the first step toward accomplishing a successful rhinoplasty. This ensures that each patient has a comfortable and pain-free experience.
Any pain or irritation caused by swelling or bruising during your recovery period can be managed with oral medication prescribed by Dr. Butler.
Model
Frequently Asked Questions About Nose Surgery
What is the cost of rhinoplasty in Santa Monica?
The cost of nose surgery is determined by the amount of correction required for a patient's cosmetic or functional needs. Therefore, rhinoplasty costs will vary from patient to patient.
Additionally, pricing for rhinoplasty may include anesthesia fees, facility fees, and more. A clear and precise estimate for your nose surgery cost will be determined during your consultation.
Am I the right candidate for rhinoplasty?
You may be the right candidate for nose surgery if you:
Are unhappy with the appearance of your nose
Have trouble breathing
Dr. Butler will determine if you are a good candidate for nose surgery by discussing your medical history and your concerns regarding your nose.
Why should I visit a specialist in facial plastic surgery for my nose surgery?
Facial plastic surgery involves some of the most intricate and complex anatomies in the world of plastic surgery. It is important that patients receive care from a passionate and highly focused board-certified plastic surgeon when it comes to providing the most natural and attractive results possible.
Dr. Butler is a double board-certified plastic surgeon in Santa Monica specializing in cosmetic and reconstructive surgery of the face, neck, and otolaryngology (ears, nose, and throat). He has been perfecting the skills needed to facilitate balanced, natural-looking nose surgery results for over two decades.
What can I expect for my rhinoplasty consultation?
Dr. David Butler understands the importance of a thorough and transparent consultation for identifying and creating the aesthetics you desire. During your consultation, Dr. Butler can provide digital simulations to demonstrate your potential nose surgery results and optimize your procedure according to your needs.
Does Dr. Butler have rhinoplasty before and after photos?
Dr. Butler has a gallery of rhinoplasty before and after photographs for potential patients and candidates to explore.
How should I prepare for rhinoplasty?
One of the most important things patients can do prior to surgery is avoid taking medication or consuming food that might increase bleeding during the rhinoplasty procedure. Patients should also refrain from alcohol and smoking for at least two weeks prior to surgery to avoid excess bleeding. Following these steps can also decrease the amount of bruising and swelling after surgery.
It is also important to be well-hydrated to tolerate the strain of anesthesia on the body. However, Dr. Butler may request that you restrict your food and water intake for a certain amount of time before surgery.
Patients can also prepare for nose surgery by:
Collecting the proper documents, test results, and identification for their procedure
Filling any prescriptions for pain medication prior to treatment
Arrange for time off from work to recover from surgery
Arrange for a friend or family member to drive you to and from surgery
Should I be worried about rib cartilage grafting or ear cartilage grafting?
Many patients express concerns when they hear they may require a cartilage graft to make the appropriate corrections to their nose. Although cartilage grafting may sound invasive or intense, it uses very small incisions that can hide in the creases below the breast (rib cartilage) or behind the ear (ear cartilage).
Can a man get a nose job?
Men can receive rhinoplasty, just like women. Male rhinoplasty accentuates a man's natural handsomeness without creating a feminine or artificial appearance.
Can I receive a rhinoplasty revision if I dislike my results?
Patients who are dissatisfied with their initial rhinoplasty results may be candidates for a rhinoplasty revision. However, the swelling from rhinoplasty may take several months to subside. Your surgeon may suggest that you consider the success of your rhinoplasty results after all the side effects from your initial surgery have fully resolved.