4 Minute Read:
Now, more than ever before, men and women at or near retirement age are seeking anti-aging procedures and treatments to address common cosmetic issues.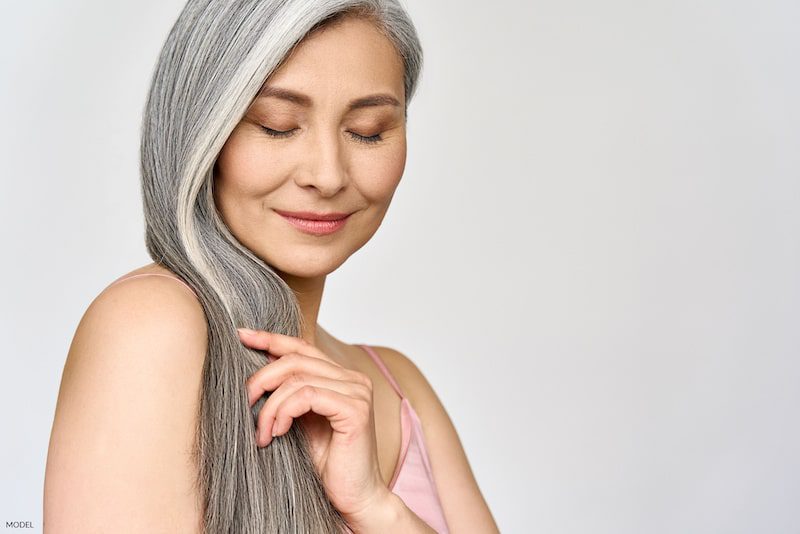 Now that we are staying active and living longer than ever before, this attention to our appearance seems natural — why not turn back the clock now?
Nonsurgical Procedures Over 60
While individuals 60 and over tend to "graduate" to surgical treatments from nonsurgical enhancement to combat aging, the following are typically the best options for this age group.
Laser Treatments
Gentle fractional ablative laser procedures work by removing the top skin layer and heating the layers below to encourage rapid, new collagen growth.
This benefit is achieved by triggering a healing response that results in firmer, smoother skin texture, a more balanced complexion, and the reduced appearance of lines and wrinkles.
IPL (intense pulsed light) treatment uses BBL (broad band light) to treat sun damage, hyperpigmentation, vascular lesions, rosacea, and more.
IPL can be used on the face and body, and you can expect to start seeing results after your first session.
A customized treatment plan will determine the number of treatments needed to achieve your goals; in most cases, a minimum of five treatments, spaced three to four weeks apart.
We recommended maintenance treatments every six to 18 months.
The Micro Laser Peel is an effective skin treatment to ablate (remove) outer layers of skin, often with a short-pulsed Erbium laser. These customized laser peels reach the precise skin depth to meet your unique skin rejuvenation needs.
This procedure improves the appearance of skin laxity, texture, wrinkles, fine lines, sun damage, and acne scars and may require as little as one or as many as five treatments to achieve your goals.
Injectables
Platelet-Rich-Plasma (PRP)
Platelet-rich plasma (PRP) injection is an advanced regenerative treatment that uses the bioactive proteins in your own blood to provide smoother, firmer, and brighter skin. PRP can also improve blood circulation and speed up collagen production, which contributes significantly to the health and appearance of your skin.
While BOTOX® Cosmetic and dermal fillers like JUVÉDERM® may start to lose effectiveness and appeal for some in their 60s, many others at this age can still achieve excellent results with injectable treatments.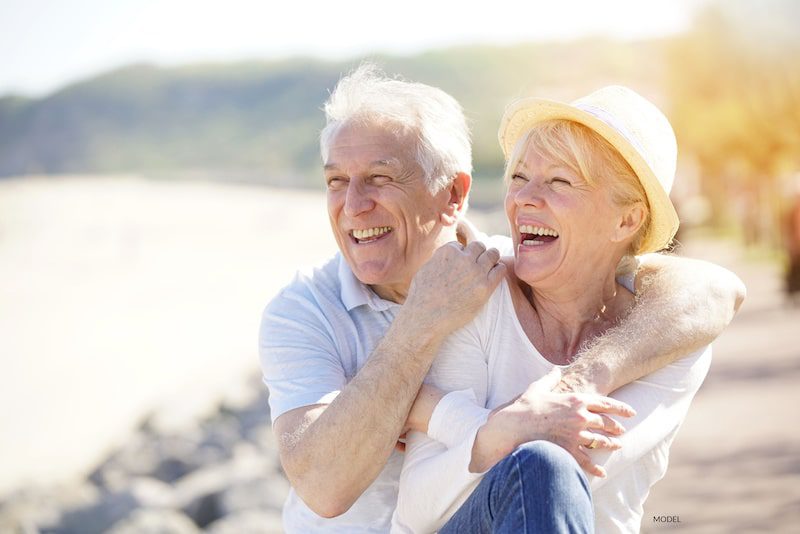 Learn More About Nonsurgical Skin Treatments
Follow the links below to get more information about effective nonsurgical treatments for skin over 60:
For the best results and your well-being, always choose an experienced and qualified skin treatment provider.
Cosmetic Surgical Procedures Over 60
Plastic surgery is extremely popular among those approaching retirement, with almost half of all the following procedures being performed on individuals over the age of 55.
If you are 60 or over and in good health, plastic surgery offers dramatic results to make you look significantly younger.
11 Essential Skin Care Tips for Individuals 60 and Over
Follow these 11 tips to protect yourself from the sun, dry skin, and injury.
Use a soft cloth to wash your skin.
Wash with a gentle, fragrance-free, moisturizing bar soap, cleanser, or body wash using warm water.
Take quick showers or baths no longer than 10 minutes.
Dry yourself by gently patting water from your skin but leave a small amount of water on your skin to blend with your moisturizer for maximum hydration.
Apply a fragrance-free moisturizing cream made for dry skin within three minutes of showering or bathing and throughout the day.
Don't use bath oil to help prevent slips and falls.
Use a humidifier on dry days and keep indoor humidity at 45% to 60%.
Wear gloves while doing housework and gardening. Stay in the shade as much as possible when outdoors.
Wear lightweight, long-sleeved shirts and pants with a wide-brimmed hat and sunglasses treated with UV protection. Use an SPF 30 or higher, broad-spectrum, water-resistant sunscreen.
Use fragrance-free products, and don't fall for the term "unscented." Make sure it says "fragrance-free" on the label.
Regularly check your skin for any signs of cancer.
Anti-Aging Skin Treatments in Santa Monica, CA
Dr. David Butler is a double board-certified plastic surgeon with over 25 years of experience. He offers top-quality anti-aging surgical and nonsurgical cosmetic procedures and is currently accepting new clients.
Call us at (310) 428-0033 to reach Dr. Butler's Santa Monica, California, practice for answers to your anti-aging skin treatment questions or to schedule a consultation. You can also fill out the online contact form below.