4 Minute Read:
One of the biggest misconceptions in plastic surgery is that all injectable treatments are the same. That just isn't true.
Besides the fact that these products are all injected beneath a patient's skin, each injectable treatment is unique and composed of different ingredients to target and help correct various skin frustrations.
Injectable treatments are one of the most popular cosmetic procedures each year, and that's because the results gained from injectables are stunning. But since there are so many injectable options on the market, the choice can seem overwhelming. 
So, before undergoing any injectable treatment, it is important to know what you are looking for and what each injectable can help treat.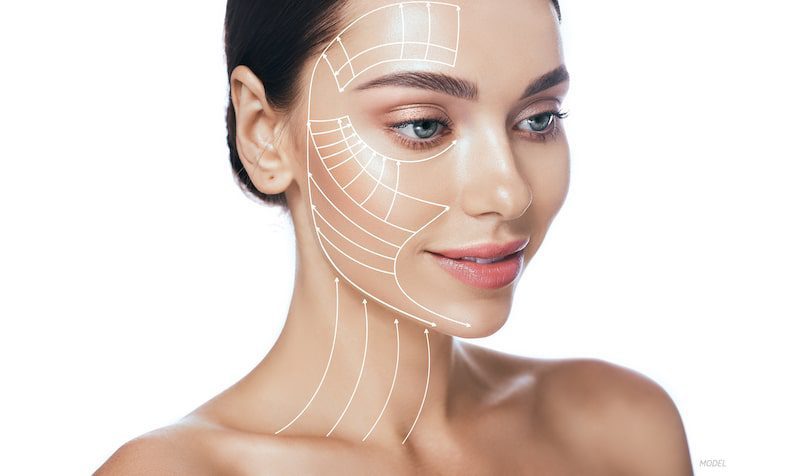 Why Do I Need an Injectable Treatment?
One of the things that many men and women find frustrating about their appearance is the presence of wrinkles on their faces. These wrinkles can be dynamic wrinkles (lines and creases in the skin caused by repeated muscle movement, like smile lines and crow's feet) or static wrinkles (lines brought on by sun damage and age).
Regardless of the cause of these facial blemishes, many men and women want them gone.
Injectable treatments are the answer to correcting these wrinkles. Because they are administered as an injection, Dr. Butler is able to target the specific trouble area(s) so that you'll have the dynamic appearance you're looking for.
Another advantage of injectable treatments is that they can be performed on patients of varying skin types, color tone, and age.
While the intended effect may be different as a patient reaches a more advanced age, the results can still be very positive.
What Can Injectables Do at Different Ages?
In your 20s: promote healthy and beautiful skin and enhance volume in the lips and cheeks
In your 30s: minimize wrinkles and restore fullness to the face
In your 50s and 60s: enhance skin tone, minimize hollow or gaunt areas by restoring facial volume, and supplement the other great effects of cosmetic surgery
What Injectable Options Do I Have?
Each injectable treatment is used to correct specific issues within the facial tissues.
There are two primary types of injectables: neuromodulators and dermal fillers.
BOTOX® Cosmetic and XEOMIN®
These injectable treatments are made of neurotoxins (neuromodulators), which temporarily block chemical signals between the nerves to relax the muscles that cause expression-related wrinkles.
BOTOX® Cosmetic is made of botulinum toxin A, which reduces wrinkles on the face and neck. XEOMIN® is also made of botulinum toxin A, but unlike BOTOX® Cosmetic, XEOMIN® does not include additional proteins.
For some patients, this can help prevent antibody resistance. Both products are often used to smooth the skin above and between the eyebrows, reduce muscular banding in the neck, and some aged effects around the mouth.
JUVÉDERM® and Restylane® (HA Fillers)
These dermal fillers help to restore lost volume in the face. They are made of hyaluronic acid (HA), which helps revitalize sunken facial structures and restore youth and beauty by stimulating the production of collagen in the skin.
While both of these fillers help correct issues on the face, their difference comes in their individual texture. JUVÉDERM® fillers have a smooth consistency, which helps correct the skin in tighter, more specific areas of the face, whereas Restylane® has a slightly different texture. This allows Restylane® to be easily molded, which can correct moderate to severe sunken skin on the face.
Each of these product lines include a number of specific densities and properties, and Dr. Butler uses specific products for particular benefits.
RADIESSE®
RADIESSE® is another type of dermal filler that addresses wrinkles and folds in the skin. It is made of calcium hydroxylapatite, which stimulates the production of collagen to strengthen the skin from the inside out. RADIESSE® targets areas around the nose, mouth, and jawline to give you a smooth and youthful appearance that will keep you smiling. RADIESSE® can also help restore a youthful appearance to the backs of the hands.
Sculptra® Aesthetic
Sculptra® Aesthetic is a dermal filler used to treat sunken and hollowed-out skin in the cheeks and around the eyes as well as other places on the skin where there are indentations.
This filler is made of an alpha hydroxy acid called poly-L-lactic (PLLA), which treats fat loss in the face. No longer will you have that thin and frail look due to sunken cheeks and skin. You will look revitalized with your fuller and healthier facial skin.
So, What's the Difference Between BOTOX® Cosmetic and Dermal Fillers?
In short, BOTOX® Cosmetic is perfect for smoothing dynamic folds and creases by relaxing the muscles responsible for repeated indentation. The "11s" or frown lines and "crow's feet" are good examples.
Dermal fillers help plump wrinkles and creases, and restore volume loss that patients suffer over time.
Both treatment types give dynamic and noticeable results and are very often used in combination. The question simply is, which one is right for you?
Want to Learn More?
If you have questions about any of the neuromodulators or dermal fillers offered at Butler Facial Plastic Surgery, schedule your consultation with Dr. David Butler by calling (310) 428-0033 or filling out our online contact form.