3 Minute Read:
When it comes to cosmetic nose surgery, some patients are unhappy with their results.
Whether it's a case of a "botched nose job," trauma after a previous rhinoplasty, or distortions from older techniques that may have developed slowly over time, patients will seek revisional surgery.
After careful assessment, a second surgery may be needed to enhance shape, improve functionality, and strengthen structure, providing the results you desire. This helps correct the shape, strengthen the structure, improve functionality, and enhance aesthetics so that your nose surgery gives you the results you want.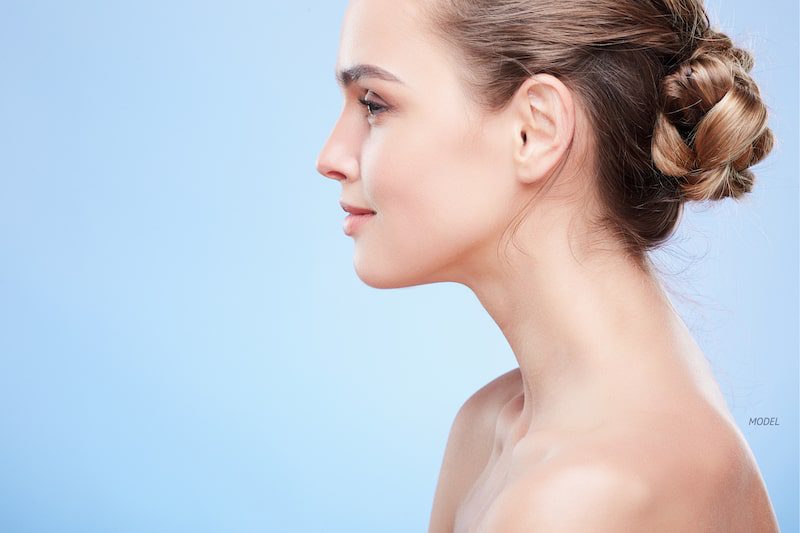 How Can Nose Surgery Result in Lackluster Results?
Rhinoplasty has always been considered one of the most complicated surgeries. This is partially due to the complexity of the nasal structure and partially due to the nuances of the nasal aesthetic.
Your initial rhinoplasty procedure can be considered botched when an inexperienced surgeon's careless or poor preoperative planning compromises either your appearance or ability to breathe. Sometimes, a surgeon may unintentionally remove more of the existing cartilage than they should have or make very subtle refinements that leave you with unflattering results.
This is why your nasal surgeon selection is critical.
For some patients, your rhinoplasty surgery may have been executed successfully only to have trauma, or failure, to follow the prescribed postoperative care regimen affect the outcome you had initially hoped for.
Other times, complications may develop during the recovery process, causing major issues. Such issues include asymmetry, irregularities, prolonged swelling, excessive scar formation, and functional problems that cause breathing difficulties or other nasal complications.
Many of these issues can be easily fixed with a minor tweak, but sometimes a more comprehensive correction is required that addresses the problem areas. No matter your reason for undergoing revision rhinoplasty surgery, a highly qualified surgeon will individualize your treatment plan to provide the best outcomes.
Why Should You Choose an Experienced and Qualified Plastic Surgeon?
Revision rhinoplasty is a delicate procedure requiring the right combination of surgical skill and artistic vision to restore healthy anatomy, function, and aesthetics. It is incredibly important to consider working with a specially trained and highly experienced facial plastic surgeon for optimum results.
Revision rhinoplasty is not the same as surgery on a previously unoperated nose. Scarring and loss of structural support are common findings that often make the revisional procedure more demanding than the first operation.
Even if your reason for surgery is minor, your surgery will likely involve special considerations to ensure previous damage is corrected without further compromising your nose's aesthetics or functionality. In many cases, grafts may be required for structural support of the tip or bridge of the nose. Your surgeon needs to be facile with both open and closed techniques to achieve the best results.
An experienced surgeon has keen artistic awareness and the necessary medical experience to deal with the complexities of the surgery.
Dr. Butler is double board-certified in facial plastic and reconstructive surgery and otolaryngology and head and neck surgery and has extensive experience performing rhinoplasty and revision rhinoplasty procedures. He will explain the procedure in detail during your consultation and inform you about your expected results.
Schedule Your Consultation With Dr. Butler Today!
Does the current appearance of your nose after a poorly performed rhinoplasty make you unhappy? Maybe you are having breathing problems as a result of previous surgery. If so, a revision surgery by Dr. Butler may do wonders for you.
Contact us at 310-428-0033 or fill our online form to schedule your consultation and learn how revision rhinoplasty may benefit you.