2 Minute Read:
While a healthy layer of fat under your facial skin helps to reduce wrinkle formation and slows down visible aging, too much fat can be unsightly and distort your facial contour.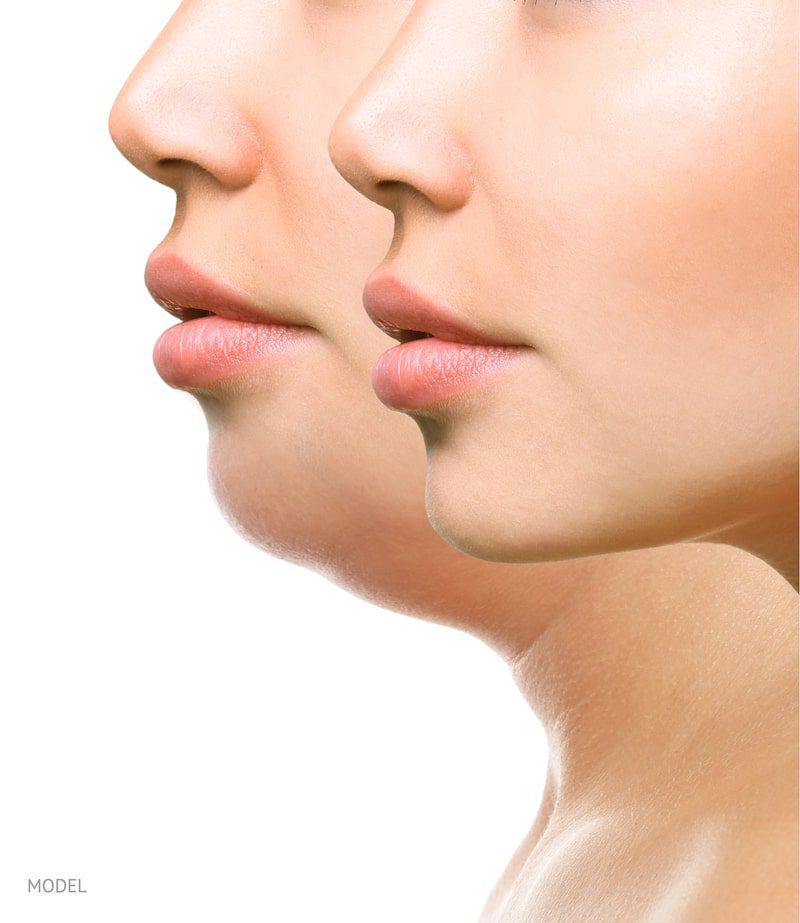 You might want to reduce excess fat on your face or neck for a sleeker and more youthful profile. One way of dealing with excess fat on your face or neck is liposuction.
Liposuction is a minimally invasive but effective way of permanently removing the fat. In some cases, you may have accumulated fat deposits in some areas but none in others. For instance, fat can be significant under your chin or in your neck but appear in thin layers on the jawline and eyelids.
With liposuction (and fat grafting), fat can be removed and transferred to other areas of your face where it is needed. This will give you even and natural contours and reverse the aging effects on your face and neck.
How Is Liposuction to the Face and Neck Carried Out?
Facial liposuction usually involves either a small incision under the chin or behind the ears to remove excess fat and sculpt a natural contour using a small liposuction cannula.
The procedure takes place under local or general anesthesia. Tumescent liposuction can administer anesthesia directly to the fatty cells, making the procedure more comfortable.
Your Options for a More Defined Facial Profile Using Liposuction
During your consultation, your surgeon will analyze areas of your face that would benefit from fat removal and/or transfer to create overall facial harmony. These can be the jawline, lips, cheeks, under the eyes, and laugh lines.
For those struggling with a moderate to a larger amount of fat on the lower face but have a weak chin that creates a facial imbalance, a combination of liposuction and fat grafting can provide a more defined profile or jawline.
If more fat than what is harvested from your facial liposuction is required, your surgeon may perform liposuction on other areas of the body, such as the abdomen.
Should Neck Liposuction Be Combined With Other Facial Surgeries?
Liposuction of the face and neck can also be performed along with other cosmetic procedures such as a facelift or chin augmentation.
While liposuction removes excess fat under the chin and jaw, a facelift will address loose skin and relaxed muscles on the lower face and neck, creating long-lasting and more dramatic results, especially in patients with significant aging.
For patients looking for more significant chin and jawline enhancement, mentoplasty may be appropriate.
Do You Have Unwanted Fat on the Face and Neck?
If you are worried about unsightly fat deposits on your face and neck and would like to create a more defined and youthful profile, get in touch with us today at 310-428-0033 or fill our online form to schedule a consultation.
Let us help you explore your options for facial enhancement.