2 Min Read:
Everyone has their concerns about aging skin. For some, the early signs of aging show in their late 20s and early 30s. Others notice visible signs of fine lines and wrinkles between the ages of 35 and 50.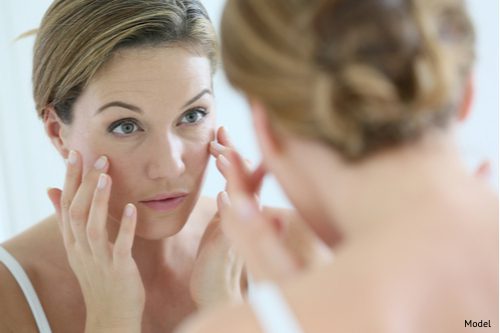 Over time, our skin starts to sag, and wrinkles become more visible, making individuals seek facial rejuvenation treatments.
We all want to look our best at any given time. Advances in surgical techniques and medical technology have availed several facial rejuvenation options that can be tailored to each patient's needs, regardless of their age.
Should I Consider a Facelift in My Mid-30s?
Facelift surgery for patients in their 30s is becoming popular as the quest for maintaining youthfulness and postponing aging is growing stronger.
Whether you even would be a candidate for a facelift at 35 depends on your specific concerns. Every person ages differently based on several factors, including lifestyle choices, sun exposure, and genetics.
Traditional facelift surgery is usually reserved for individuals with significant skin laxity and deep creases that may not see satisfactory results from any other treatment. This type of surgery is rarely the first step in the 30-something age group. Most who show early facial laxity and displacement of soft tissues can enjoy results from minimally invasive lifting procedures (such as the endoscopic brow lift, mid-facelift, or neck lift) designed to enhance youthful facial volume and contouring.
It is always best to conserve natural soft tissue volume. Fat sparing and enhancing techniques, conservative use of liposuction, and maintenance of healthy circulation with minimally invasive or nonsurgical treatments, put off more extensive surgeries for considerable years.
What Are My Nonsurgical Facial Rejuvenation Options?
While some patients turn to the surgical option to give their face a boost, patients, especially those in their mid-30s or younger, should consider less invasive treatments to achieve youthful skin without going under the knife. These procedures include:
There is no nonsurgical or surgical facial rejuvenation procedure that can stop the aging process. Therefore, your facial appearance will continue to change with time.
Why Should I Consider Noninvasive Treatment Options?
Having a surgical facelift too early may require another facelift down the line to correct the new signs of aging. Nonsurgical alternatives may prevent the need for multiple surgeries.
With nonsurgical alternatives becoming more sophisticated, many of the benefits of surgical procedures can be achieved with less discomfort and downtime. This has great appeal to those In the mid-30s, who desire the quickest return to work and recreational activities.
Interested in Learning More?
If you are feeling unhappy with the visible signs of aging, schedule a consultation with Dr. David Butler to see which facial treatment is right for you. We will discuss your concerns and aesthetic goals to determine the best procedure for your specific needs. Contact us today at (310) 428-0033 or fill out our online contact form.