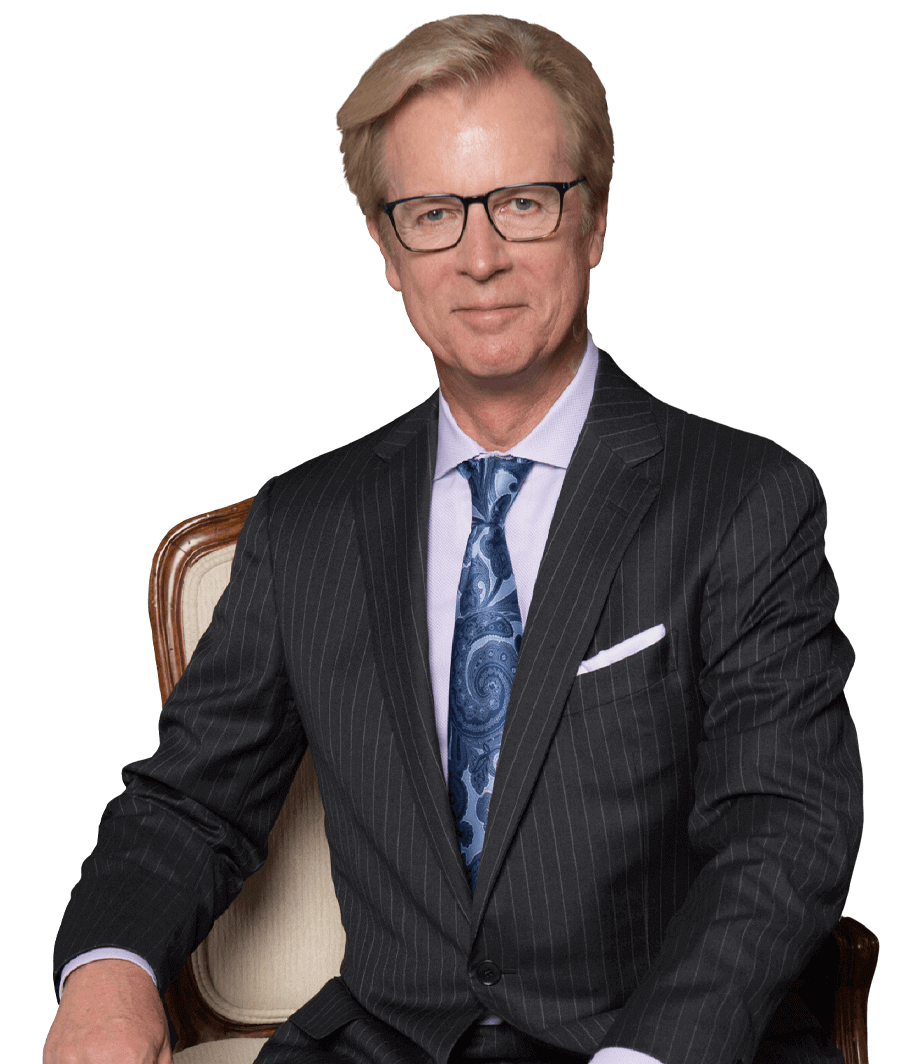 Dr. Butler graduated summa cum laude in Chemistry from California Lutheran College. He received his medical degree from New York Medical College and was elected to the Alpha Omega Alpha honor society.
After graduating, Dr. Butler completed a surgical internship and then a residency in Otolaryngology/Head and Neck Surgery at the University of California, San Diego Medical Center, serving as Chief Resident during his final year.
Dr. Butler began his private practice in Beverly Hills, then Santa Monica, California, specializing in Head and Neck and Facial Plastic Surgery.  Throughout his many years of practice experience, Dr. Butler has been selected by peers and patients to "Best Doctors in America", "Best Doctors in Los Angeles", "Super Doctor" and "Talk of the Town" lists.
Dr. Butler's dedication is evidenced by his active involvement in teaching and research. He is published in leading medical journals and presents at conferences across the U.S., Europe, the Middle East, and the United Kingdom. Dr. Butler has served as a principal investigator for clinical research studies in his field. His association with several professional organizations includes:
Alpha Omega Alpha Honor Medical Society
California Medical Association
Los Angeles Medical Association
American College of Surgeons
American Academy of Facial Plastic and Reconstructive Surgeons
American Academy of Otolaryngology and Head and Neck Surgery
Dr. Butler is not just known for his surgical creativity. He is also an artist by nature … a skilled painter, a novelist, poet and a talented multi-instrumentalist.
A published poet and short story writer, his two original novels A Flair For Chaos (a psychological thriller), and a dark comedy titled Dusty Rides Shotgun, are pending release.
Piano, guitar, and bluegrass banjo continue to be lifelong passions.
Support Staff
Our friendly, experienced office and surgery center staff are specially trained to help care for you and to assist with the important details involved in medical and surgical treatment.
Receptionists
Our receptionists will be happy to schedule your appointment, answer basic questions, or direct you to the appropriate department for more information. They will assist you with any needed paperwork, and if you are traveling from out of town or out of the country for your consultation, will be pleased to send you any registration forms in advance.
Surgical Coordinators
Our surgical coordinators have over 20 years of surgery scheduling experience combined. They will answer questions regarding scheduling, insurance eligibility and authorization. They will also help coordinate preoperative evaluations with your physicians office, and make arrangements for appropriate postoperative care.
Nursing Staff
We have two registered nurses, a licensed vocational nurse and three medical assistants on staff at all times. They are skilled in phlebotomy (blood drawing), obtaining basic medical history and physical assessment and maintain certifications in Cardiac Life Support. Assurance of our patient's comfort and safety is their highest priority.
Operating Team
Our operating team of highly skilled registered nurses, anesthesia staff, and surgical technicians have been working with Dr. Butler for many years. Their attention to safety, patient comfort, and their professionalism is a major reason patients consistently rank their surgical experience so highly.
Account Managers
Our account managers are experienced with financial issues pertaining to insurable as well as non-covered services. They will be happy to answer questions, contact your insurance company when benefits or prior authorizations are to be determined and provide information regarding surgical financing options. Dr. Butler does not contract directly with insurance companies, but patients regularly seek his services outside of their insurance network. We'll be pleased to submit any forms to patients insurance to assist them with reimbursement of any covered services.